Thought some of you would like to know that DH's BIG doctor's appointment went well, and for the immediate future, there's no surgery scheduled for him. He still has to make more improvements, but the doctor was glad to see some of his issues have resolved. That's not to say that late Fall or early in the new year, surgery won't happen; it still could, but for now he's been granted a reprieve. He has a test (
another
one...) in late September, but at least it isn't surgery! We were both happy with this news. Thank you for all of your kind comments, thoughts, and prayers. They've worked! Blessings heaped upon you all!!!!
Because I got "too" happy about DH's news, I had a four-day run of migraines. Got off my even keel track, and paid the price. But it was worth it... Got busy making birthday cards yesterday and sending them out, and then decided to make a couple for some challenges. Wanna see? Thought you might...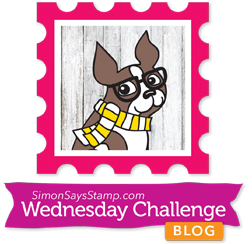 Thought this might work for a little girl's birthday, and heaven knows, we have lots of those in our family, lol!
That little fairy and the flowers are from MFT, and the sentiment is an AE stamp. Lots of scraps, a SC tag die, and a ME scalloped edge die. Some Copics and a bit of ribbon. She's pretty cute.
My very CAS card looks like this:
Here I used a Stamplorations Leaf stamp with various inks, an AE little tiny bow die, and a WPlus9 sentiment. Three pumpkin colored sequins, and done. EZPZ lemon squeezy! Gotta run for now, but will see you soon. Happy dances everyone!