Can I say thank you once more? For all your prayers, thoughts, and kind wishes. Even though DH still has this kinda big test coming up, I see that his strength continues to improve, and his dread of the possibility of
another
surgery has waned to a normal level. That, dear friends, is the power of prayer. With this small/medium improvement, he is becoming more independent again, and that leaves me a little more time in the craft room!! I've also been able to get at those chores that had been let go...cleaned out the front hall closet, organized some crapola in the basement, and on Monday I'll be making a run to Goodwill with the back end of my Subaru loaded to the gills. Woohoo!!
Now for the cards. Two of them. Feels good to be able to make cards on a more regular basis! This first one will travel to the
Time Out Challenge
, with this brief: "
Love the trees until their leaves fall off, then encourage them to try again next year.
" And
SSS Monday Challenge
has us using a stamp.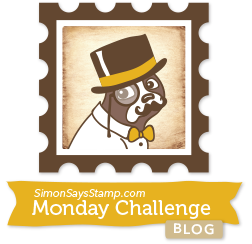 Here's what I made:
A scrap of green for a mat beneath the white, MFT die cut panel. The stamps are PTI with an RC sentiment. I colored the leaves with my ziggies, and added a bit of orange glitter to the 'berries.' EZPZ lemon squeezy.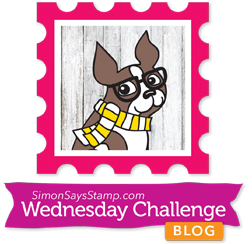 Love those colors!!
(Can you tell my PTI order came the other day?!) Had to use this tag die that I've been drooling over, since the first time I'd seen it. Endless possibilities! I die cut and stamped some strawberries using WPlus9 goodies, and printed some mint green striped paper from Silhouette. The sentiment is from RC, and is stamped with ME ink. A bit of burlappy ribbon shot with just a smidgen of gold tops off the tag. Turned out pretty sweet! And that's all there was to it. Now I'm off to work on the linen cupboard, put clean sheets on the beds upstairs, and maybe get a little dusting and vacuuming in. After lunch I hope to be crafting a bit more...providing DH is having a good day; he comes before all else. Happy dances everyone.