Severe storms rolled over the Midwest last night. Tornado sirens sounded and thunder and lightening roared through the night skies. It was something to behold. By the time the storms reached our neighborhood, they'd begun to peter out. The cooler air by the lakeshore helped to diminish their power. I'm grateful that we suffered no damage, and pray for those who did. We had about an hours worth of sunshine today but the clouds are back, and rain-filled. I'll keep in mind how green things will be soon, and hopefully that will be enough to get me through the gloomier days.
You all know
Keren Baker
, right? Well, she's one incredible crafter, and is on the DT at
Add a Little Dazzle
. I've never been brave enough to play there, and I don't have any of the very cool Add a Little Dazzle Metal Sheets, but have been rather intrigued by them. Still, I really wanted to play, but didn't think I could without the product. Turns out I was wrong (imagine that!). So I made a card.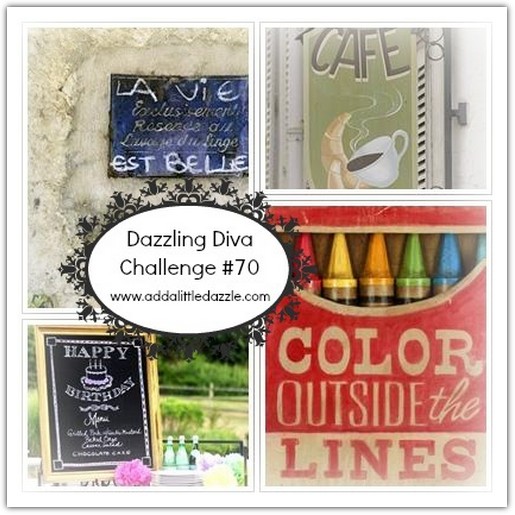 Here's their Mood Board. I'm pretty sure you'll see exactly what inspired me as soon as you see the card I made...
Practically a full copy of the upper right photo. I was drawn to the greens and the coffee (mmm....coffee....). Because our skies are gray, the photo isn't as nice as I'd like, and this is the umpty-umpth one. The base is Michaels white, with scraps of cream (appropriate), and two shades of green. The 'hello' is a shiny copper colored scrap and irl it's beautiful. It's also the closest I could come to some metally paper. The cup is from PS, and the die is a LF. A smidgen of washi down the right side just for funzies. I drew the 'steam' with a white marker. And that's about it. Hope you all have a wonderful weekend. Happy dances everyone!