It's nearly 10:00 in the morning, and here I am still in my jammies. Not going anywhere, and no one's coming over, so why the heck not?! Been away from blogland far too long... I was absolutely blessed last week; I got to go spend three full days with the little grandchildren in Madison. How much fun did we have???!!! Amidst the homework and the other daily things, we managed some time to make a couple of crafts, which they had a blast doing, and I had a blast letting them just take off and create. We shared a great time cooking, playing, crafting, and hanging out, and the littlest was kind enough to share her virus with grandma as well. The day after I got home, I knew I had one of "those" colds. Not just a sniffly nose, but a full frontal head and chest thing; been nearly turning my lungs inside out from the coughing, and part of it has turned into a sinus infection - oh goodie.... But I'm feeling a bit better, and had a thank you card to make and get in the mail. It's taken me about 5 days to get it finished; have had limited energy levels, plus it's no fun to craft when you have to blow your nose every other minute. However, I'm determined to be done with this virus, and feel like reconnecting with you all.
So I was working on a card in my head, with no thought of challenges. I just wanted a Thank You card. And lo, and behold, I found four, count 'em, four challenges that this little card fits into! Who knew?! Things have a way of working out, don't they? This will head into all three SSS challenges;
SSS Monday
(use a past challenge; I'm using one from May of this year, "thank you"),
SSS Wednesday
(anything goes), and
SSS Work It Wednesday
(Thank You). And over at
Stempelkuche
the challenge is not to use any stamps on our designs.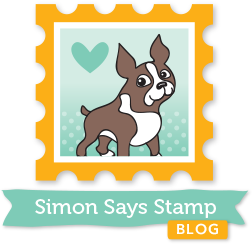 Here's the card:
Now before I get into the full detail mode, you all have seen the amazing creations that
Hannelie
makes, haven't you? Well, she uses her Silhouette Cameo in such amazing ways, that I thought I should expand my horizons a bit more. Thanks sweet Hannelie for being such an inspiration! The polka dotted paper, and the tag were created from Print and Cut files! The tag was blank, so I found a font I liked, moved it onto the tag, removed the red outline, and gave it a rich black fill. The polka dotted paper was another tag, and I just made it bigger and then used a ME die to cut it to this size. There's an old vellum leaf die cut on the tag, and some nested gold thread. A bit of Michaels sheer black ribbon and I think that's all. While this took me forever to make (hack, hack, cough, cough, blow, blow), I think it could be done now in a matter of 10-15 minutes. This card feels right. You know what I mean? When you create something that speaks to your whole insides? I wish you could all see this irl... Would it be wrong to say that I love this one? It makes me happy and I hope it makes you happy too. And speaking of happy....Happy Dances everyone!