I'm doing my part to support the economy. I've added more NBUS to my stash. Including more paper. "It's only one 6x6 pad," she said in a whiney, almost embarrassed voice. Yeah...whatever... Hello, my name is Bev and I'm a paperaholic. I've also added stamps and dies. And more are on their way. (yep, ordered them Miss Kim) Oh. My. Goodness. Or perhaps it's, Oh. My. Badness.... No matter, I'm helping the economy, right???... Okay, that's my story, and I'm sticking to it! Hahahahahahaha!!!!!
I'll try to be good for a few weeks now. (Pardon me, I was choking on my coffee...) You'll see one NBUS die here today, and more as I get to them, though I've got enough to probably rival Miss Darnell's Mt. NBUS these days, so it could take a while, lol!
It's another of those busy days for me. But since I've been skimping on posts and comments, I thought I'd take a bit of time and put some words in my post today. Still have a million things to do, and haven't even made it to the shower yet. Yikes! Two granddaughters share a birthday today. They're 20 years apart. And both are sweet, funny and smart as all get out. I'll share a photo if I can get them together in a couple of weeks when we head that way for some party time.
You know, don't you, that tomorrow starts the
Coffee Lover's Blog Hop
? Just sayin'.... I'll be playin'. You should too! Way fun, I promise you!! Oh look, Geri G. I made a little poem!! I am sooo funny. Okay, okay, who put the quarter in me this morning????!! I'll stop now before I hurt myself... Onto cards, which is really why you're here....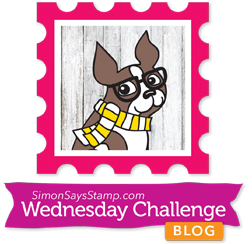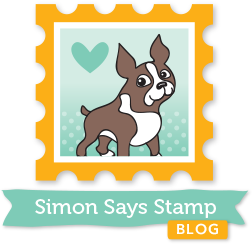 Here's my card:
I stamped the MFT flowers with MFT and Memento inks, and the MFT sentiment in PTI ink. I die cut the flowers and leaves (the leaves are vellum), and added some clear dots for centers. There's vellum over the bottom panel. I didn't have the MFT die that cuts this kind of panel, so I used my MFT stitched rectangles and cut the top one 1 1/2 times. Looks like more NBUS in my future, hahahaha! A complimentary blue panel beneath it all, et voila, finis! (how's that for a little French, Anita?!)
Next is my card for
CASology
. I wanted to play last week, but my umbrella stamp and die weren't cooperating...This week however, some NBUS arrived just in the nick of time! Yippee!!!
I'd seen this die when MFT first came out with it. I admit I was intrigued, but wasn't sure about it until I saw a card that
Ardyth
made. In-freaking-credible!!! Knew I had to have the die. Her card is most definitely Superstar worthy. Be sure to stop and have a drool over it. Seriously. Oh, then come back here....
This one pinged into my little brain in a flash, and was made about as quickly. I cut a 4" x 5 1/4" panel and used this MFT die. Backed with a scrap of glitter paper, which doesn't sparkle well in the photo... I did use a bit of ME Winter ink on the panel's edges, but not too much. A bit of silver twine, and an AE silver bow from a shiny scrap. Three clear "circle" sequins and done! EZPZ lemon squeezy! Can't wait to make shakers with this one! Pretty sure the grandkids will be delighted with them!! So now that I've babbled on like an idiot, I'll stop for a while. I've got to get some stuff done, including card making! Have a fun Thursday. Happy dances everyone!!