...Be A Cubs Fan!!!!!! Just in case you didn't know, the Chicago Cubs won the World Series last night. Since most of us who follow the Cubs are tired of hearing how long it's been since they last played in, or won a World Series, I won't go into that. But last night, in extra innings, playing against a very good Cleveland team, they won. I hope you don't mind me posting about this as I have no choice in the matter. In my instance, being a Cubs fan is genetic. My great-grandmother, my grandfather, and my dad have passed the Cub fan gene down to me. It has skipped a few of my children, but some of my grandchildren have inherited the gene too! So....WooHoo!
That being said, I have a card to share for the
Muse Challenge
today. Estelle has given us this sweet card as an inspiration, and it took me a day or two before my ideas clicked. Didn't she do a beautiful job?! And since my card fits into both the
SSS Monday
and the
SSS Wednesday Challenge
s, I will play there too!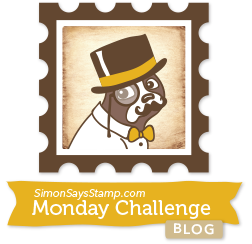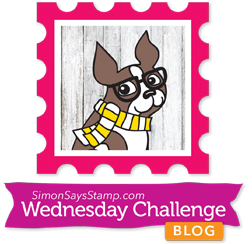 I used the trio of leaves, the woodgrain, a small bow, and a cranberry color, as my inspiration though they're not quite the same as what Estelle used. My card looks like this:
Even though you can't tell from the photo, the background paper is woodgrained. I used a ME die, some NBUS MFT Flashy Floral leaves, an AE bow die, and a Gina K. sentiment stamp. The brown ink is ME's Hazel, Ranger Cranberry and Altenew's Buttercream. EZPZ lemon squeezy! And with that, I will leave you for today. Happy dances everyone!!!