Got a few things to do today, so will keep this short. Am in the "Valentines-for-the-grandkids" phase, and as time draws closer to the mailing deadline, I really do have to get a move on. Started with a couple for the big girls away in college. They're really young women now, but like all of our children, they're still considered (and always will be) kids. Wanted to share one that I really like. This one will go into several challenges too.
It fits the bill at
Simon Says Stamp Wednesday Challenge
, as well as
Simon Says Stamp Monday Challenge
. Two birds with one stone there. Thanks to
Darnell
whose blog I've read this morning, I learned that this will fit into
Addicted to Stamps and More
, and also
Addicted to CAS
. Her hamster has been working overtime, and you should drop in and pay her a visit.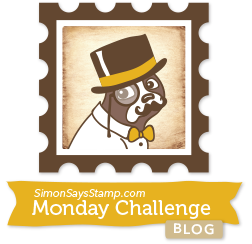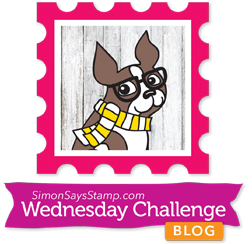 So with no more chatter....
My favorite part is the snippet of dp. It's from a 6x6 pad of Dear Lizzy called Lucky Charm. Neenah white base, and the rest of the cardstock are scraps. An Avocado Arts stamp with some HA Shadow Ink, an MME stitched frame die, an ancient tiny heart punch, MB cloud dies, and some swirls of Wink of Stella on them. But it's that green dp that just trips my trigger. I love that here. And I am outie (so 80s!), got things to do, places to go, and people to meet. Happy dances everyone!!